Camp Life at Fort Stevens 2007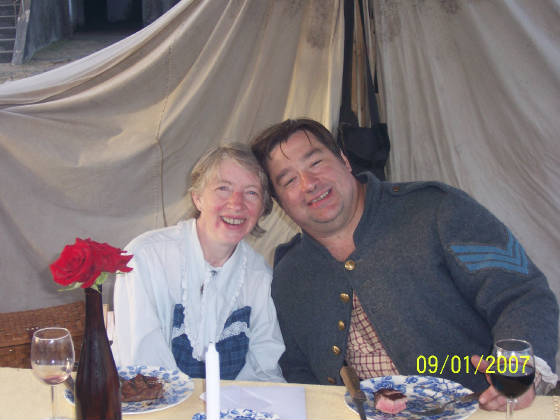 Thank you all for sharing and celebrating our 29th Wedding Anniversary with us!
Cards and kibitzing in camp.
The Ladies of the 15th watching the troops march off.
Life In Camp at Hovander Farm 2007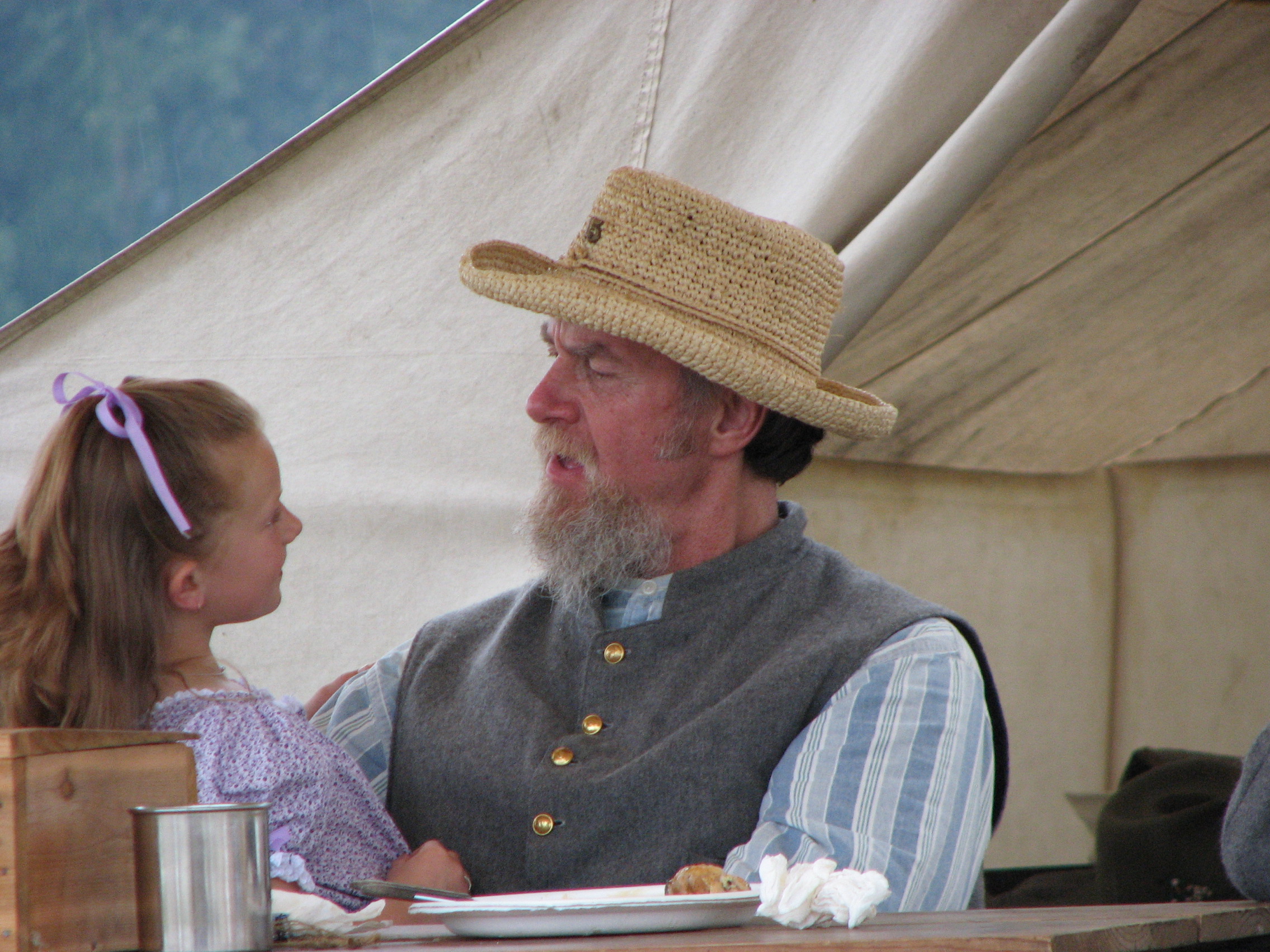 First Sargeant and "Peanut" sharing a moment.
Life Around Camp at Snohomish 2007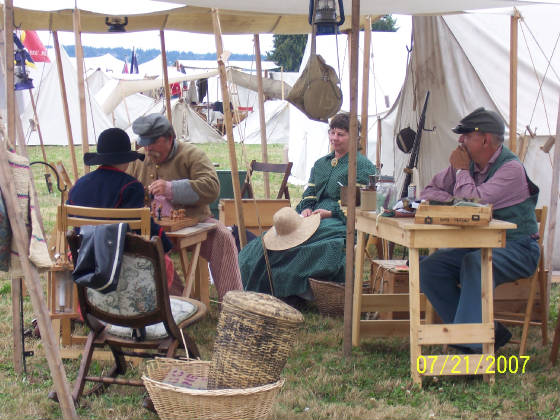 A game of chess during a quiet moment at camp.